American Heritage: The Journey from East to West
September 02 2021 – David Lemmond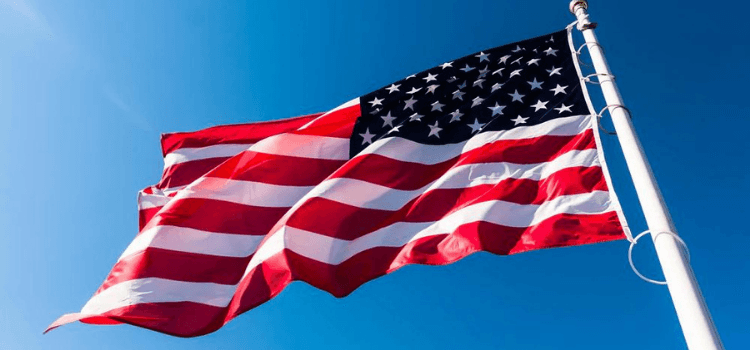 With all the busyness and challenges in modern America, it's easy to forget our roots.  One of the reasons I appreciate working at Rustic & Main is because we strive to remember the people, experiences, and culture that brought us to where we are today.  In our last blog, we touched on early American culture and history as a way to highlight certain artifacts that represent our heritage, including Colorado Elk antler, rifle stock wood, battleship teak, tobacco barn walnut wood, iconic whisky barrels, distinct fabrics, stones and precious metals. 
Here, we're going to take a closer look at American whiskies and Colorado Elk antler as a combination that captures the American story. As we reflect on the scope of this pairing, consider that prominent American whiskey styles of distilling, purifying, and aging were born in Kentucky and Tennessee (the historical American East), and the home of the Rocky Mountain Elk was part of the legendary frontier of the American West.
Pairing Materials for Meaning
As described in our first Whiskey Barrel blog, the whiskey barrel has become a distinctive symbol that is inherently associated with renowned distilleries, old pubs, and taverns, stirring the imagination with history and tradition. Without a doubt, they have an air of rustic sophistication.
It is an old-time design that changes the clear appearance of raw whiskey into a golden bronze color, reduces the harsh bite, blends/adds flavors, and develops unique tastes and scents. Further, oak barrels are either toasted or charred, which imparts familiar flavors from the wood, such as butterscotch and vanilla. Beyond being culturally iconic, whiskey has played a major role in American history with regards to income, taxes, and rebellions. 
The Roots of American Whiskey
While the roots of whiskey making can be traced back to 15th century Ireland and Scotland, America has also established its own classic styles and brands. Bourbon Whiskey and Tennessee Whiskey are the two main types that are made and consumed in America. The Revolutionary War era (1775-83) marked a shift in consumption from rum to whiskey, due to lack of imported ingredients, such as molasses.
Buffalo Trace, founded in 1787, claims to be the oldest continuously-operating Bourbon distillery in the USA. Maker's Mark has the oldest Bourbon distillery in the world, and Jack Daniel's, a Tennessee Whiskey, is the oldest registered distillery in America.
Two Main Styles of American Whiskey
Important to note is that the brand, such as Maker's Mark or Jack Daniel's, is not what truly distinguishes American Whiskies from other types of whiskies. Rather, it is the processes of how they are made that sets them apart. This process can be considered the "style" of the whiskey. In other words, if you are a fan of Jack Daniel's then, at the core, you are a fan of the distinct process that makes it Tennessee Whiskey. 
Bourbon must contain at least 51% corn, as must Tennessee Whiskey. The rest can be a mixture of barley, rye, or wheat. Bourbon must also be aged in oak barrels for a minimum of two years. 
Tennessee whiskey goes through an additional charcoal filtering process after being distilled, which is known as charcoal mellowing, or The Lincoln County Process. This extra filtration step is what differentiates Tennessee Whiskey from Bourbon Whiskey. That's where the phrase "As smooth as Tennessee Whiskey" comes from!
Cultural Significance of the Rocky Mountain Elk
Weighing 500 and 700 pounds, Rocky Mountain Elk are magnificent animals revered as symbols of the American West and often associated with love in many Native American tribes. One Native legend credits elk with inspiring the creation of the first flute, an instrument used by men to woo women in many Native American cultures.
When it comes to spirit animal "medicine," Native Americans widely believe that each animal can teach us about the ways of life—values, culture, hunting, family, etc. The elk teaches pride, strength, stamina, and agility. The Shawnee called the elk "wapiti" which translates into "white rump." The wapiti is a symbol that it's time to take the next step in life and do it with courage.
To the Lakota, the elk was an important part of their spiritual beliefs. When a male Lakota was born, he was presented with an elk tooth representing longevity of life. Later in life, when a male was ready to find his "other half," if he had an elk sighting in a dream, he would paint an elk on his courting clothes to indicate a high sexual prowess. To the Lakota, the spiritual elk represented strength, power, and virility. 
The Norse people of Scandinavia believed that by observing and listening to animals, they could adopt and develop their traits in themselves. For the Norse people, who called the elk "King of the Forest," the elk was a symbol of inner strength, wisdom, and grace, and a white elk sighting was a sign of divine protection.
The Colorado elk population declined severely during the mid-nineteenth to early-twentieth centuries, due to settlements, railroads, overhunting, and unintended negative consequences due to the removal of predators from the region (e.g., bears and wolves). However, improved regulations and preservation procedures restored the population in Colorado. Rocky Mountain elk are now one of the greatest conservation success stories in Colorado, with the state hosting the largest elk population in North America.
The Journey From East to West
Now that we have made the distinction between American styles of whiskies, your personal favorite and/or historically relevant brand can be selected as the base, liner, or inlay for your custom Rustic & Main ring. You can also choose between a natural or weathered appearance, with natural having a light appearance while weathered is darker and charcoal-colored. Brand is where this ring becomes a personal expression of taste that is steeped in style and history.
Secondly, we offer naturally shed Colorado Elk antler as an inlay option for your ring.  This can be placed in the center, or offset to one side of the surface of your ring.  Aesthetically, elk antler is beautiful when paired with weathered or natural ring bases.
Take a look at our antler collection to find a ring that suits your style. Or start designing your own custom ring today!
This article was written by Rustic and Main Ring Craftsman, David Lemmond. David is a former counselor turned expert ring maker. He has a love for history, particularly genealogy, and philosophy, and makes some of the best BBQ sauce on the planet.