How this all got started...
November 30 2015 – Michael Yarbrough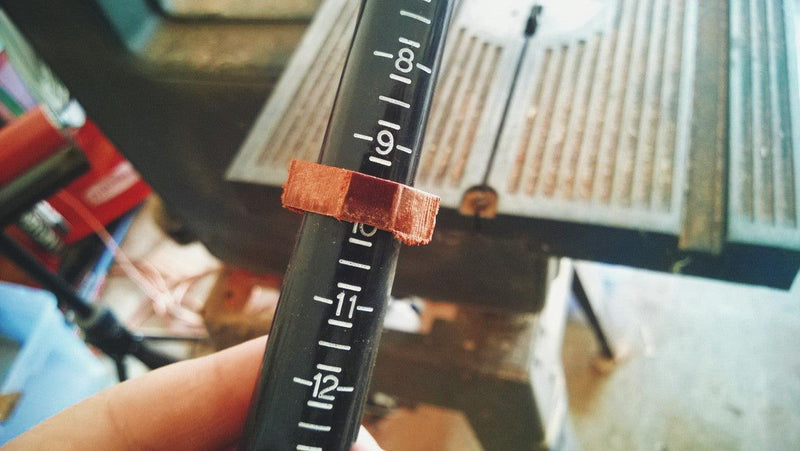 "I never saw a discontented tree. They grip the ground as though they liked it, and though fast rooted they travel about as far as we do." - John Muir
Developing a Love of Wood
I came to know about the differences in trees when I was just a boy. On the way to school, or riding into town, my granddaddy would point out the various species of trees along the way. He was the only real father figure I had, so anything he said I paid attention to. I believe that planted the seed, or buried the acorn, to my interest in wood. I blame near-sightedness for the lack of interest during my teenage years; I just wasn't able to see the trees and therefore didn't grow my appreciation until my eyesight was remedied.
Some years back I got into making bows, as in bows and arrows, and my interest again piqued and the world of wood opened up to me. I began studying local trees, looking for jus the right bow woods: Osage, Hickory, Locust, Ash, & Elm. I soon found myself drawn to hardy South American woods and before long every continent seemed to have some species that interested me. My love of history also developed in my adulthood, and I was surprised and overjoyed to see all of the references to various types of woods in early literature. The importance and common knowledge of the many species of trees and their usage drew me in. No longer in my mind did wood revolve around the central theme of bowyering (bow making), rather, I began to see how my history -- and the history of nations -- was bound up with and rooted in wood.
Making Wooden Rings
Fast forward a few years. I am software developer, and though I like my work, there is something frustrating about creating virtual products. The intangible nature of the digital age has many benefits, but lacks something as well. After years of typing for hours a day I began to develop carpel tunnel symptoms in my left hand, and my white gold wedding ring increasingly felt cold and heavy on my ring finger. I stopped wearing it for a period of time but longed to replace it something else. I eventually decided on wood, after all I had some experience in that area and had a good bit of hardwoods lying around the garage. Though I was concerned about the strength of the wood, afraid that the ring would easily break, I popped out the garage and an hour later, wore my first wooden ring, a simple African Padauk of reddish-brown hue with jewel-like grains when glossed.
Cutting Bloodwood for a pair of rings for some newlywed friends.
My First Sale
The very next day I had my first sale. After getting a haircut, the stylist asked me about the "color of my band." I didn't know what "band" she was talking about, but soon realized she meant my wedding ban. She asked if I could make one for her and of course I agreed and offered a very modest price of $10. I had no idea what to charge as my process was crude and I made the ring from wood I had lying around. It ended up costing me more to make the ring as I had to purchase a very small drill bit to match her tiny fingers. "First," I said, "I need to make one for my wife." Both my wife and I still wear those first rings.
That first sale occurred over a year prior to the start of Rustic and Main, and I have had people ask about my ring, and my wife about hers, enough to see there was some interest. During that time I refined the process and developed a vision for Rustic and Main. Here we are. 
One of my first rings.