Purchasing a Wedding Band: Part 3 - Average Cost of a Wedding Band/Ring
July 23 2020 – Mike Yarbrough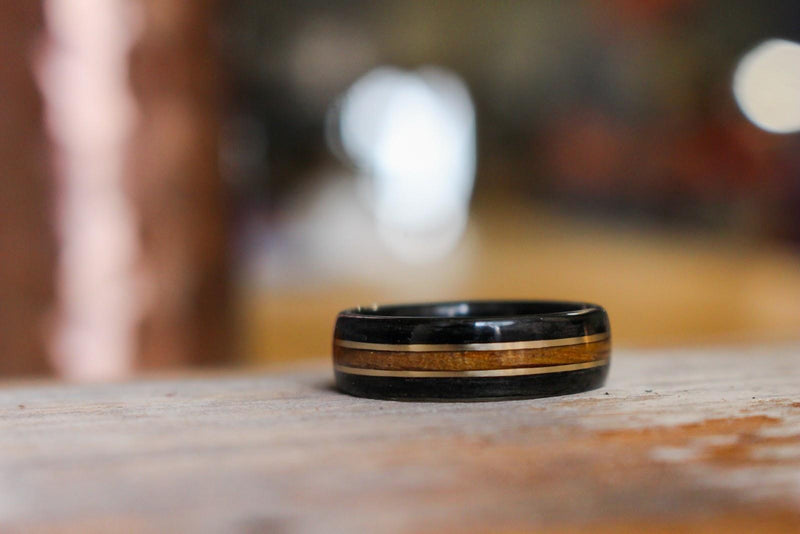 Americans spend a lot of money on wedding rings. Prospective ring buyers often wonder, "Exactly how much should I spend on a wedding ring?" With such a dizzying array of ring styles and materials available, prices are understandably varied.
A couple who spends a few hundred dollars on rings are no less in love than a couple who spends thousands. The most important thing is to choose rings that truly represent your love and commitment to one another. 
Average Cost of a Wedding Band/Ring
The precise amount that the average couple spends on wedding rings is difficult to pin down. Different sources offer different numbers based on varying methods of gathering data. The real expense, for most couples, seems to be the engagement ring rather than the wedding band. Some statistics report that the average cost of a women's wedding band, plus the engagement ring, is around $6,000, while the average cost of a men's wedding band is just under $500.
A New York Times survey, also from 2019, puts the median cost of an engagement ring at $1,900, with most people spending between $500 and $3,000 on engagement rings. Other sources place those numbers higher, but with the caveat that the "average" cost tends to get inflated by a handful of big spenders who drop $20,000 or more on a ring.
Factors That Determine Average Cost of a Wedding Band/Ring
Countless factors determine the price tag on your wedding band. It depends on who made your ring, of course, and where you purchased it. Most importantly though, it depends on what your wedding band is made out of. 
A plain wedding band made of white gold (one of the most popular wedding ring metals) will cost 40%-50% less than the same style band made of platinum. Add diamonds or other stones to the design, and you can expect the cost to rise accordingly as both the stones are an additional expense, along with the craftsmanship and time to create the ring. The rarity and clarity of the stones, plus the intricacy of a design, all add to the cost of a wedding band. The width of the band matters too, as a wider band uses more material and naturally costs more. Alternative wedding band materials, like wood and leather, are typically on the less expensive end of the spectrum, though depending on the quality, the uniqueness of the material and additional design elements, they can compete with gold in some cases.
Budgeting for Your Wedding Rings
Before you decide on your wedding bands, you and your future spouse should have a talk about how much you both feel comfortable spending. How much couples spend by no means reflects the depth of their commitment. What really matters is that you are each able to wear rings that are meaningful to you and represent your eternal love for one another.
If you're looking to save money without sacrificing quality, consider buying your wedding bands as a matching set, or purchase engagement rings and wedding rings online where savings can be better compared to a regular store.
Couples are increasingly turning toward custom wedding rings and non-traditional materials which are generally more affordable, not to mention unique, beautiful and finely-crafted.  If you do decide to go the custom route, it's best to start planning as early as possible and it is recommended that couples start looking at wedding rings 3 to 4 months before the wedding day. 
At Rustic and Main, we take pride in making wedding rings that are not only bold, unique and meaningful, but also affordable. To help you find the perfect wedding ring that matches your unique style and fits within your budget, we've designed a quick ring style quiz. Check it out or message our live chat team with any questions you might have!