Crafting a Wedding Postponement Announcement
August 06 2020 – Mike Yarbrough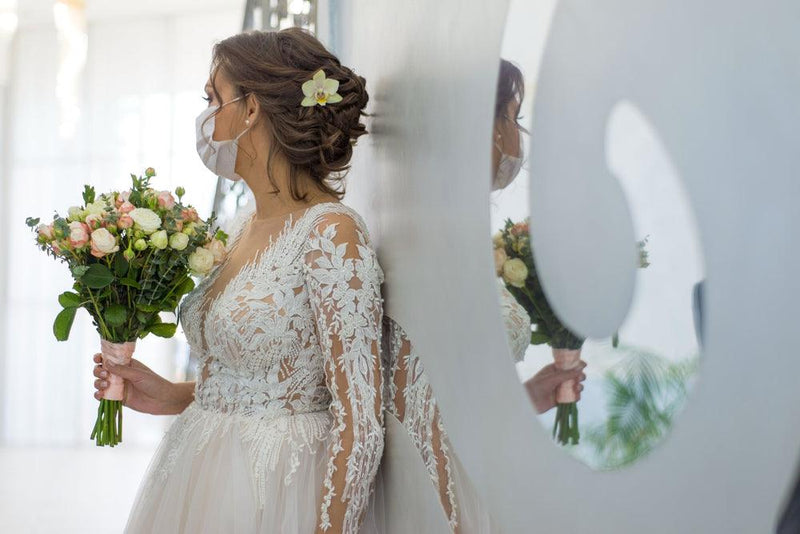 No one wants to postpone their wedding, especially when you've just spent a year planning it, but there are situations in which it's unavoidable. In these unprecedented times, a lot of couples are taking the advice of the CDC and putting their wedding planning on hold. It's a tough decision, and one in which you will have to consider the reaction of your wedding guests, regardless of the decision you finally make. 
That being said, it can be hard to know how to inform your family and friends that you've decided to postpone your wedding. From choosing the right wedding postponement cards to timing the announcement, here's what you need to know about putting your wedding on pause.
When to Inform Your Guests
People generally like to know as much as they can as soon as possible, so it's best to let everyone on your guest list know about your change of plans as soon as you can. That allows everyone the opportunity to make the necessary arrangements, like canceling flights and changing hotel dates.
However, with a situation like COVID-19, a lot is up in the air, and you may not yet have all the information you want your guests to know. Many couples are waiting until they know more before they let their guests in on the change of plans. Just make your wedding postponement announcement as soon as you have the new date set. 
How to Convey the Information 
Once you have all the wedding details your guests will need to know, you'll want to get the word out as quickly as possible, and ideally reach everyone at around the same time. There are a couple of ways to do this with your wedding postponement announcement:
Reaching out to everyone digitally is the most efficient way of getting the word out. You can post a postponement notice to your

wedding website

(if you have one) or send out an email to everyone on your guest list. You'll also find a lot of great designs and templates for digital postponement cards, which can add a stylish touch to a wedding postponement announcement.





Physical postponement announcements are also a great option. It could be either because you have some guests who aren't super connected to the digital world, or because you prefer the more personal and meaningful act of sending a physical piece of paper in the mail. Either way, many great postponement card design options are available.
Wording Your Wedding Postponement Announcement
It's important to choose your words carefully when you're writing a postponement announcement. Think of any questions your guests might have, and try to provide the answers as simply and concisely as possible.
If you already know your new wedding date, you'll definitely want to include that in your postponement announcement. Think of it more as a save the date -- or wedding invitation -- version 2.0. If you don't know the new date, you might want your postponement announcement to let everyone know that the wedding is postponed indefinitely, and that further information on a new date will be forthcoming.
The announcement could read something like this:
Due to [add situation here], the wedding of [bride & groom's names] will not take place on [add date here] as originally planned. A new wedding date will be announced as soon as possible.
If there are changes being made to the venue location, vendors, number of people who may attend, or any other considerations, then that information should be provided as well. 
Just because you have to postpone your wedding doesn't mean you can't still be looking for unique and meaningful wedding rings. Reach out to our live chat team to learn more about our handcrafted, one-of-a-kind wedding rings made right here in Huntersville, NC.