10 Wedding Details You Shouldn't Forget About
June 16 2021 – Zach Chapman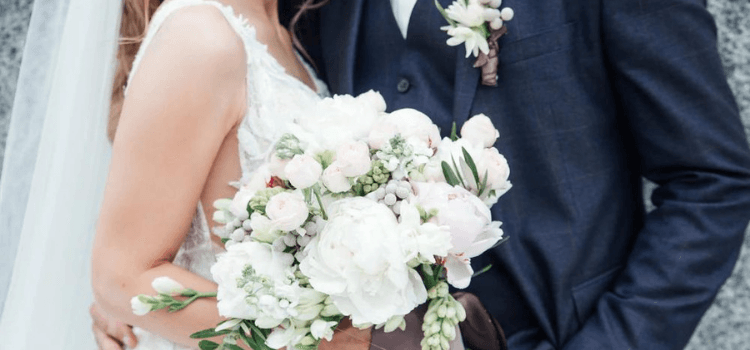 Planning a wedding
is hard work! Everybody knows that on some level, but once you get into the planning process itreallybecomes apparent. There are so many little wedding details to consider that it seems impossible to think of everything. During the strange and stressful times we're all living through, many of these wedding details are more important than ever.
Oft-Overlooked Wedding Details
In addition to all of those little nitpicky decisions you have to make for your wedding (i.e. whether to use place cards or escort cards, number of wedding dresses to try on, how to fit in the cocktail hour between the ceremony and reception, etc.), here are a few more crucial wedding details that are often forgotten, or overlooked, but still have a huge impact on your big day!
1. A Wedding Website -Yes, your wedding can andshouldhave its own website! Whether you register a URL or simply create a Facebook event, you should have it ready to go live before the wedding invitations go out. Put the web address on the invitations and make sure the site has all the information your guests might need. That way nobody has to contact you directly to ask questions!
2. Wedding Contracts -Always have a written contract with your wedding vendors! You'll want to ensure that you'll have a contingency plan in place if some unforeseen disaster (like COVID-19) derails your wedding plans. Get a written agreement with every vendor if possible, but especially make sure you have a contract with the venue, the dressmaker, the photographer, the caterers, and the entertainment.
3. When the Sun Sets -This might seem strange, but take note of what time the sun sets on your wedding day. That's the "golden hour" when your wedding photographer can get the best shots of the bride and groom. You'll be glad you thought of this detail when you look back at your wedding photos!
4. Assigning Point People -Do you want to deal with questions from your wedding vendors on your wedding day? Of course not! You're busy enough as it is! Hire a wedding planner or pick a few trustworthy family members and friends to be the point-of-contact for the caterers, the DJ and whoever else might need guidance.
5. Weather Contingencies -Working around the weather has become a bigger part of wedding planning than ever in 2020. With so many weddings being moved outdoors because of the pandemic, couples need to have a contingency plan for bad weather. Rent a big tent or a park pavilion in case of rain. Have patio heaters on the ready in case it gets cold, or some big fans for the sweltering heat.
6. Wedding Insurance -Whether or not you need wedding insurance depends on t several factors. Some couples might see it as unnecessary, but there are also plenty of couples who wish (after the fact) that they had purchased insurance. Either way, it's worth considering, especially in a year like 2020, when just about everybody's wedding plans have been thrown for a loop.
7. Dietary Restrictions -Do you have guests who are lactose intolerant? Allergic to peanuts? Sensitive to gluten? Vegetarian? Vegan? Make sure you give guests an opportunity to let you know, and keep track of everybody's restrictions so you can inform the caterers. If you really want to make your caterers happy, let them know where each guest who has a restriction will be sitting, or if you are having a more casual buffet style meal, have the allergy-friendly food separated from the rest of the food and clearly labeled.
8. Guest Transportation -Do your wedding guests have transportation? This one is a little tricky right now, as traditional wedding transportation options like mini-buses and limos don't feel quite as safe as they used to. In some states, they may not be available at all. Arrange transportation for members of the wedding party if necessary, but encourage your other guests to make their own plans for transportation if possible.
9. Write a "Do Not Play" List -Music for the wedding reception is a crucial wedding detail! Chances are you've picked a song for your first dance and made a few requests for the DJ. But have you told them about the songs you don't want to hear? Do you loathe the chicken dance? Abhor the electric slide? Don't want Grandma to be uncomfortable with suggestive lyrics? You might regret it if you don't mention these aversions to your DJ!
10. Drink Some Water -Your wedding day will be a whirlwind, so remember to stay hydrated. If you're not too nervous, try to fill up that belly too. It's easy to get so caught up in everything going on around you that you forget to take care of your own basic needs. Don't forget it's your day - and you don't want to start feeling faint because no one thought to save you a plate. You can ask the coordinators to make sure there's time for you both to have a minute to eat amidst all the picture taking and greeting of guests. There are  a lot of wedding details that all have to come together to make your wedding amazing. However, the most important detail is that you and your soon-to-be spouse have an experience that feels true to your unique love story. Message our live chat team to find out how you can tell that love story through expertly-crafted, one-of-a-kind wedding rings for your special day, or take our ring style quiz for some inspiration!