How to Create an Eco-friendly Wedding Registry (free checklist download)
February 08 2023 – Summer Yarbrough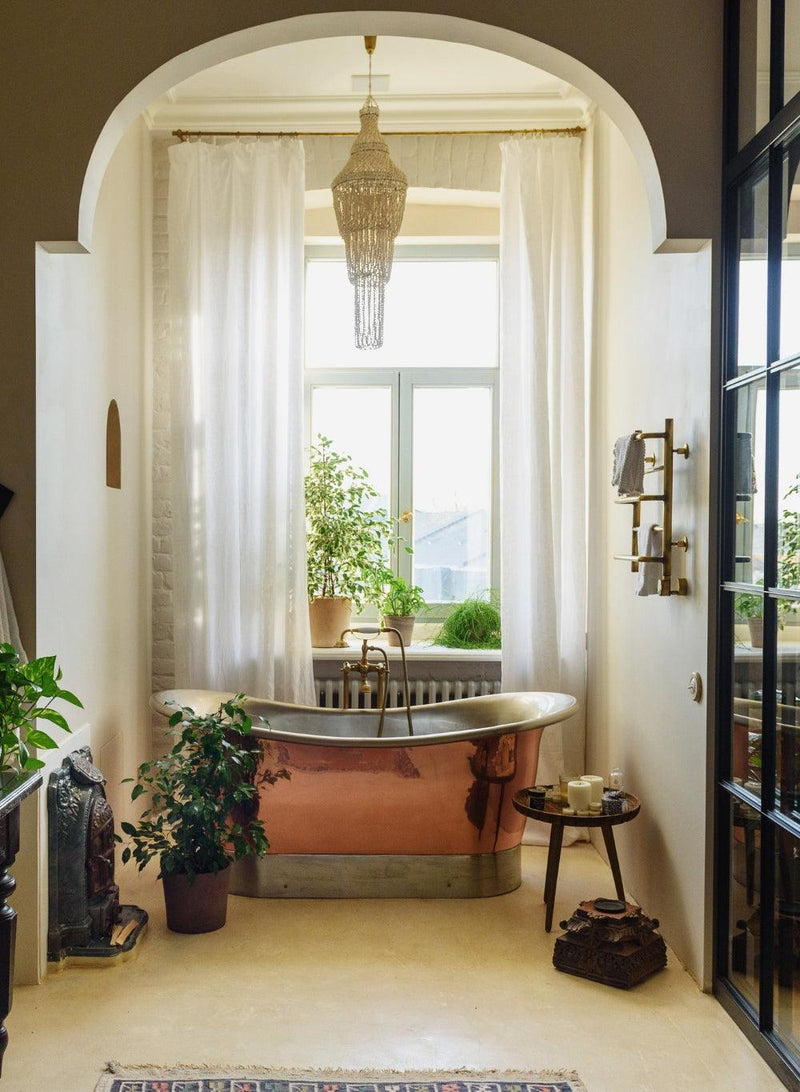 If you're in the process of planning a wedding, your choice of gift registry platform might be the furthest thing from your mind. While big box store registries may seem like the easiest default option, there are many equally simple ways to think creatively by building a more personalized eco-friendly registry. Don't settle for an ill-fitting registry experience: an eco-friendly and sustainable wedding registry can help create your ideal lifestyle and use your registry for a good cause.
Wedding registries are a major opportunity to encourage guests to shop consciously on your behalf, making it a true reflection of who you are. Rather than support the same big brands, you can encourage thoughtful consumerism with products and causes that you actually care about.
Here are some of our favorite ideas to get you started! Or download our comprehensive Eco-Friendly Wedding Registry Checklist
Ideas for Eco-Friendly Wedding Registry Items
As you begin to plan your sustainable wedding gift registry, try to think realistically about your existing needs both in and outside the home. Before looking at any registry sites, make a list of product ideas, categorizing potential items by room or home area. Remember—keep it simple!
The Kitchen
The Bedroom
The Office
Handmade teak desk - if you're looking to upgrade your home workspace, opt for sustainably sourced office furniture.
Sustainable desk mat – protect your desktop with a desk mat made from sustainable cork or recycled materials.
Wooden desk organizer – keep your desk space organized with a handcrafted wooden platform for your essentials.
Home Décor
Handwoven bath mat – choose handmade or ethically sourced woven mats and rugs.
Storage baskets – as a decorative and practical choice, woven storage baskets can also help support the artists who make them.
Handmade coaster sets – decorate with handmade drink coasters crafted with sustainable natural materials.
Garden & Outdoors
Garden tools – if you're planning to exercise your green thumb to grow herbs and plants, this is a great way to kick off your new hobby!
Sustainable patio furniture – plan your dream outdoor space with eco-friendly furniture sourced from sustainable wood
Outdoor compost bin – If you have the space to compost your food scraps and make new soil for your garden, a compost bin is an excellent sustainable choice.
Sustainable Wedding Registry Platforms
Once you get a sense of the items you need, you'll be able to select the registry platform that best fits you. As a small step in building a married life together, building an eco-friendly wedding registry can offer you and your fiancé a moment of self-expression—have fun with it!
Building a Wedding Registry When You Don't Need "Things"
If you find that your gift registry is looking a bit slim, you can also choose to set up a registry fund! This can be a standalone option, or an add-on to your existing gift registry if you only need a few items. Asking guests to contribute to your honeymoon fund, a charity for donations, or a home renovation fund can help you choose "gifts" that have the greatest impact and won't leave you with a bunch of items you didn't really need.
Keep in mind that these platforms may collect a small percentage of earnings, so factor in those details when weighing your options. If you'd like to avoid fees, you can add your Venmo information to the wedding website or welcome old-fashioned checks!
So much of the wedding planning process can be overwhelming, making it easy to lose sight of the small, impactful choices a couple makes. Taking a moment to slow down and reconnect with your values during these busy times can help clarify your vision, allowing for new and creative choices to emerge when building your wedding registry.
If you're looking for a simple way to get started, download our eco-friendly wedding registry checklist!