Renewal of Marriage Vows: How and Why to Do It
October 25 2020 – Mike Yarbrough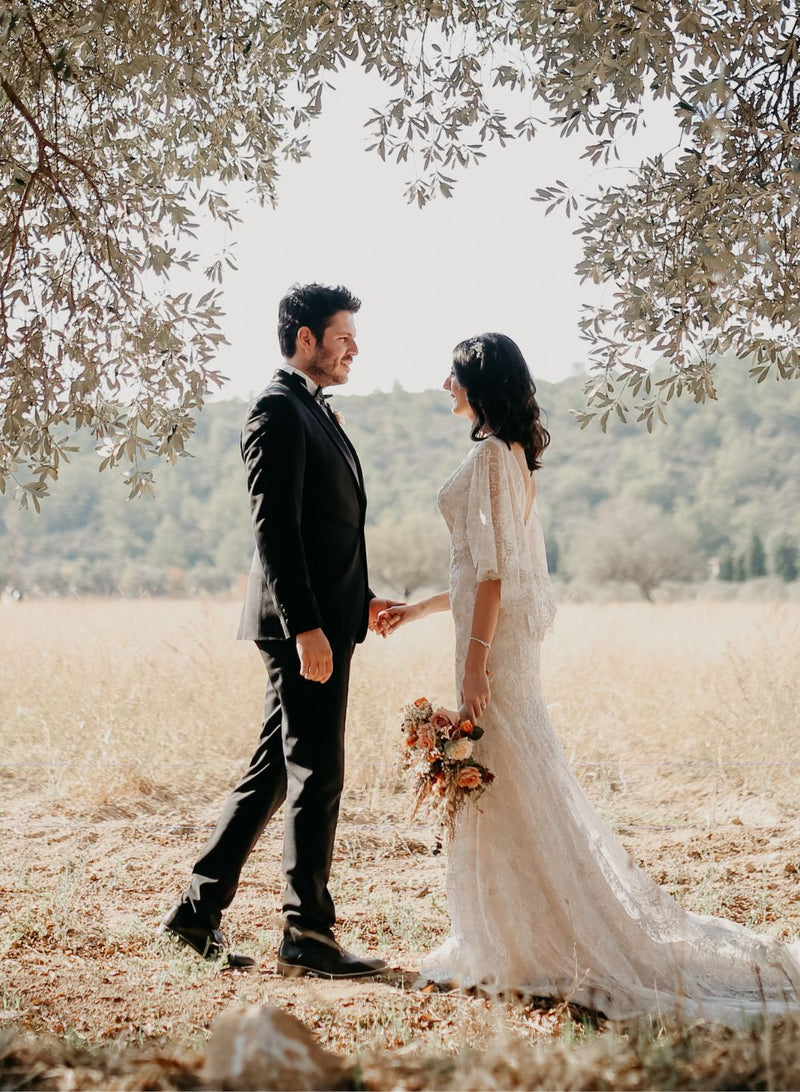 For some couples, saying "I do" once just isn't enough. Vow renewal ceremonies have grown increasingly popular in the U.S. over the last 50 years, and many happily married couples cherish the opportunity to gather again with their families and friends to say, "I still do!"
One of the great things about a renewal of marriage vows is that there are no rules dictating how you go about it. In this article, we've outlined some popular reasons for renewing your vows, as well as tips for how to go about doing it.
Reasons to Renew Your Vows
Every couple has their own reason for renewing their wedding vows. The most important thing is that the renewal of marriage vows is meaningful to you and your spouse. These are a few of the most common reasons: 
You've reached a significant milestone, such as a

10th or 20th anniversary

, and want to celebrate how far you've come while reaffirming your commitment to spend the rest of your lives together. 

Your original marriage ceremony wasn't what you had planned. Maybe you

eloped

or had a courthouse wedding (or were forced to do so due to the

COVID-19 pandemic

) and want to take an opportunity to have "the wedding you never had."

You've gone through a challenging chapter in your marriage, and come out the other side of it ready to commemorate your union and commit to each other anew. 
How to Renew Your Vows
There's no right or wrong way to have a vow renewal ceremony. After all, it's not really a second marriage ceremony—more of a marriage re-affirmation—so all the rules that apply to an "official" marriage can go right out the window, if that's what you want! Here are some things to consider before renewing your vows:
Where will you be renewing them?
Renewing your vows in a church might be exactly what you want, but you can also do it on the beach, or have a modern, rustic ceremony in your own backyard. 
Will you be hiring an officiant?
It makes sense to have someone there to officiate your exchange of vows, but it can be anyone! Your priest, minister or rabbi might be that person, but it can also be a beloved family member, a trusted friend, or a person who has stuck by the two of you throughout your relationship. Choose someone important to you.
Do you want your friends and family to be present?
A vow renewal can be a great opportunity to gather all those you love and cherish in one place to celebrate your marriage commitment. It can also be a great opportunity to get away from it all, and have a special moment for just the two of you.
What do you want to wear?
If you want to renew your vows wearing a tux and a wedding dress, that's definitely an option. If you want to do it in jeans and flannel shirts because that's just who you are, that's cool too!
Tips for a Great Vow Renewal Ceremony
The most important thing to remember is that a vow renewal is all about you and your spouse, just like a wedding is. Do it in a way that feels meaningful to you both, that reflects the journey your marriage has been on and will continue for years to come.
Do what you couldn't do the first time.
If your wedding ceremony wasn't as grand as you wanted it to be, a vow renewal is your chance to pull out all the stops and have a celebration to remember. On the other hand, if you already had a huge, extravagant wedding and it was more formal than fits your personality, you may want your vow renewal to feel more intimate and a better reflection of who you are as a couple.
Choose a special location.
Renew your vows in a place that has meaning to you. This could be a sentimental spot that ties back to when you first said your vows, like where you proposed or the place you went on your honeymoon. It could also be a place that connects to the life you've built together, like your family home, a favorite vacation spot, your church, or even your own backyard!
Write your own vows.
While it can sometimes be difficult to express your love in a way that does it justice, a renewal of marriage vows can be an opportunity to speak from the heart and communicate to each other exactly how you feel.
Make it a unique experience.
Some couples choose to commemorate their vow renewal by exchanging a new set of rings, or adding an engraving to their original wedding bands. Others choose a handfasting ceremony like in time-honored Scottish traditions.
Renewing your vows can be a perfect opportunity to update your wedding bands! Whether you want to upgrade to a gold band or design a one-of-kind custom ring, Rustic & Main is here to help! Talk with our team today to see how we handcraft a wedding band that tells your story.