11 Unique U.S. Honeymoon Destinations for the Adventure Seekers
January 13 2023 – Mike Yarbrough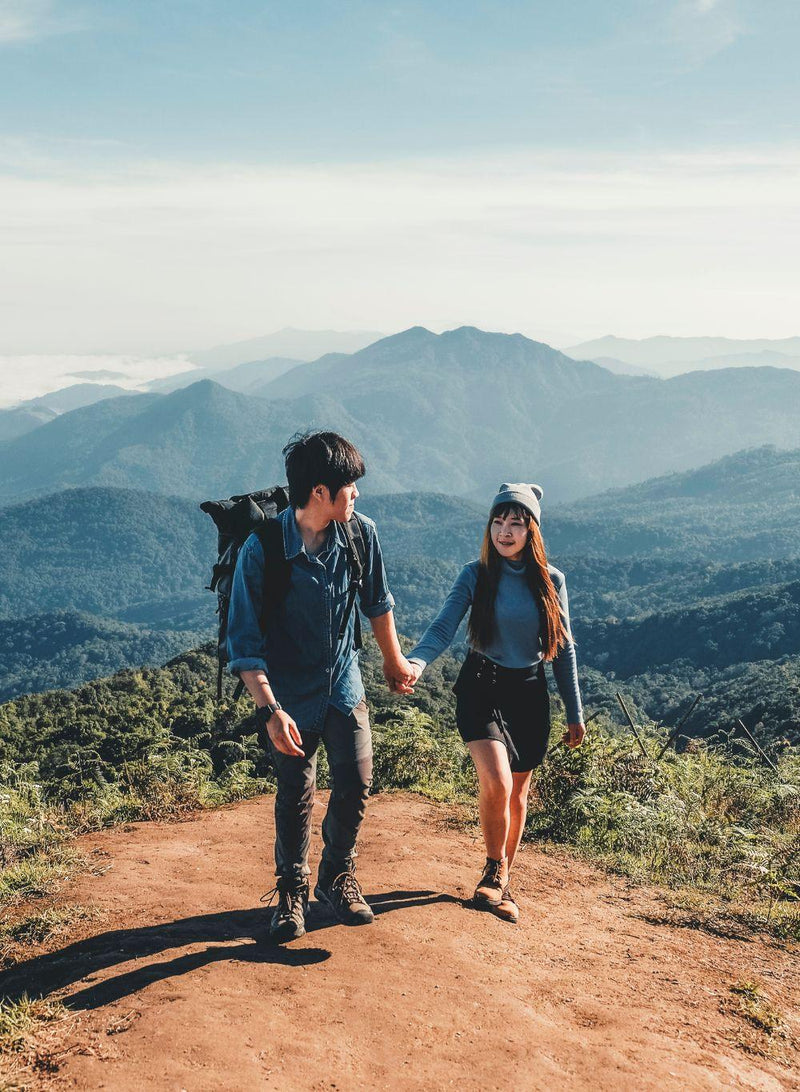 The United States and its territories encompass more than 3.7 million square miles of striking beauty and diverse terrain. Its expanse includes natural resources, eco-systems and climates ranging from tropical, dry and temperate to polar and continental. Each offers rich history, regional cuisine, memorable music, sensational adventures and honeymoon rooms [or a tent] with a view from which you can check off bonding and intimacy, sprinkled with exciting exploits and bucket list items to boot.
Looking for a once-in-a-lifetime trip for your honeymoon? These 11 U.S. destinations are full of bucket-list worthy adventures for couples who love to explore.
11 Unique U.S. Honeymoon Destinations for the Adventure Seekers
1.) Jackson Hole, Wyoming
Jackson Hole, Wyoming, conjures up images of the Wild West and rocky-topped mountain peaks. Skiing, hiking, camping, fishing and trail riding partner comfortably with fine dining and 5-star luxury lodging. Wildlife roams freely through town. Must see: National Museum of Wildlife Art.
2.) Grand Canyon National Park
Grand Canyon National Park, Arizona, is one of the world's most phenomenal geological marvels. Supai Village, pop. 208, most remote community in lower 48 U.S. states, inaccessible by road. Hikers, donkey riders, photographers welcome. Must walk: Navajo Bridge.
3.) Mount Desert Island, Maine
Mount Desert Island, Maine, is the largest island off the Pine Tree State, 108 square miles, Native American-settled. Acadia National Park offers activities for wearing slippers, sneakers, slickers, sweaters and serious hiking boots. Must view: Sunrise from top of Cadillac Mountain.
4.) Telluride, Colorado
Telluride, Colorado, sits in an awe-inspiring box canyon 8,750 feet above sea level surrounded by glorious San Juan Mountains. Famous for festivals, skiing, hiking, scenery and cool temperatures. Must ride: Village gondola.
5.) Kauai, Hawaii
Kauai, Hawaii, is known as the "Garden Isle" for lush tropical rainforests. Monumental waterfalls, pristine white sandy beaches, dramatic cliffs, popular Hollywood movie backdrop. Sensational natural beauty. Must do: Koloa zipline.
6.) Big Sky, Montana
Big Sky, Montana, offers exhilarating skiing, rock climbing and mountain biking experiences from the top down. Take a lift up the mountain and ride your bike, or rent one up there, downhill. Unparalleled natural beauty of Yellowstone National Park next door. Must visit: The Soldiers Chapel.
7.) Zion National Park, Utah
Zion National Park, Utah, may be last alphabetically, but many place it first for stunning cliffs, breathtaking rock formations, magical natural colors, Emerald Pools and rugged hikes. Must drive: National Scenic Byway S.R. 9.
8.) Outer Banks, North Carolina
Outer Banks, North Carolina, boast more than 100 miles of open shoreline and charming seaside villages. Toes in the sand, dig in heels hiking the maritime woods. Lighthouses. Eco-tours. Must experience: Hang gliding, Jockey's Ridge State Park.
9.) The Florida Keys
The Florida Keys claims the 110-mile Overseas Highway, an engineering feat of 42 bridges, spectacular ocean views, natural wonders, fascinating history. Must snap: Honeymoon photo at Southernmost Point Buoy, Key West.
10.) Alaska
Alaska is an outdoor person's greatest frontier, the cruise candidate's most attractive selection and the adventure couple's ideal honeymoon playground. Raw, stunning scenery, phenomenal flora and fauna, fjords, glaciers, salmon. Must visit: Klondike Gold Rush National Historical Park, Skagway.
11.) Puerto Rico
Puerto Rico embodies the rich culture of the Caribbean. History, food, tropical rain forests, indigenous music, sparkling aquamarine waters and remote shorelines are captivating for honeymooners. Must experience: Arenales Caves, River, Waterfall.

The allure of each U.S. honeymoon destination is as mysterious and engaging as it will be personal. You can be daring, sensible, free-spirited, courageous, passionate and pampered while experiencing Mother Nature's abundance. Whatever you choose, wherever you go, maybe these places become embedded into your bucket list for the decades ahead as a couple.