Bride and Groom Gift Exchange: Is That a Thing?
September 22 2022 – Mike Yarbrough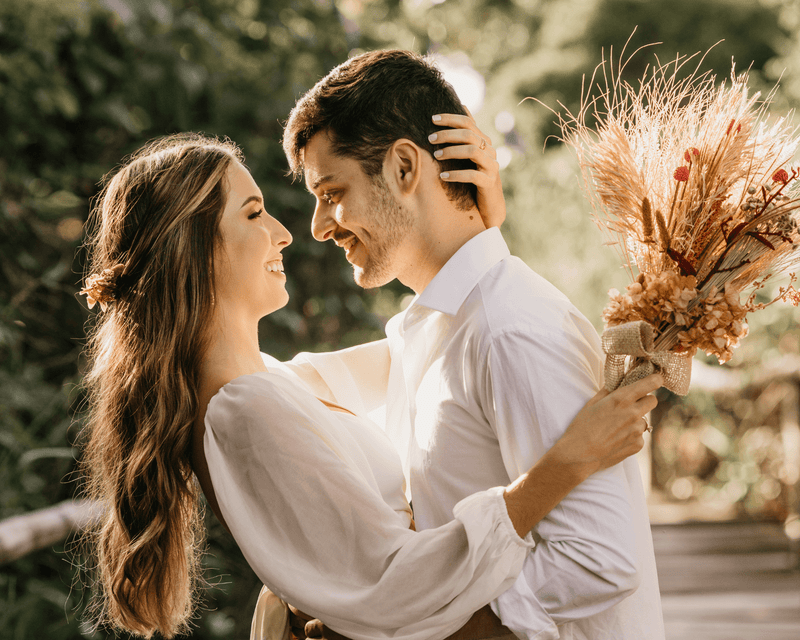 A lot of people have no idea that there is a tradition of the bride and groom exchanging wedding gifts. To be fair, it's not a tradition that every couple adheres to. Still, it's an increasingly popular wedding custom that you and your spouse should discuss and be on the same page about.
If you aren't familiar with this particular wedding gift-giving custom, learn more about its origins and how you can incorporate it into your special day.
Origins of Wedding Gifts
The origins of the bride and groom gift exchange aren't entirely clear, but traditions surrounding wedding gifts have gone through many permutations over the centuries. It most likely began with the tradition of the dowry, thousands of years ago.
In those days, a dowry was paid for the bride to compensate for the cost of the wedding and make it easier for the bride and groom to start their lives together. Of course, many dowries went to the parents of the bride rather than to the couple getting married. Also, the concept of a dowry feels very outdated by today's standards. 
Modern gift-giving at weddings caught on in the United States with the introduction of the bridal registry in the 1920s. Marshall Field's department store in Chicago introduced the first bridal registry in 1924 and the idea of giving wedding presents became more of a modern tradition as the 20th century rolled along. Somewhere along the line, the bride and groom gift exchange became an offshoot of that idea.
The Bride and Groom Gift Exchange
It has become customary for brides and grooms to exchange gifts and vows and rings when they get married. While it is considered an "optional tradition", this type of sentimental gift exchange between couples on their wedding day is becoming increasingly popular. Some couples exchange gifts the night before the wedding or the morning of the wedding, and some exchange gifts after the ceremony is complete. Other couples decide to skip the gift exchange altogether because they've already spent an astronomical sum of money on their wedding, and already exchanged a deeply meaningful set of vows and rings.
The type of gift you give is equally open to your own interpretation. Some couples like to exchange useful gifts for their wedding day, such as a necklace for the bride and cufflinks for the groom, to be worn during the ceremony. Others choose to give a small but meaningful token of their love, while a few may even make the gift exchange a big moment involving expensive gifts.
Choosing Your Gifts for The Bride and Groom Gift Exchange
The purpose of the bride and groom gift exchange is to give each other something meaningful. Chances are, you and your beloved will be getting a lot of wedding gifts as a couple, so the bride and groom gift exchanges aren't so much about the gifts themselves, but about the love and thought behind the gesture. It's an intentional act of showing your love in a meaningful way.
Much like the wedding rings you exchange, the gifts you give each other should represent your love and commitment in a way that holds some deep meaning for you and your spouse. 
Here are some sentimental ideas for the bride and groom gift exchange include: 
Framed photos from an important moment in your relationship
Something that you can each wear during the wedding, such as cufflinks or a tie clip for the groom, and a bracelet or necklace for the bride.
A thoughtful, handwritten note sharing something meaningful about your love, commitment, and relationship together
A treasured book of poetry that has meaning for you both
An object or souvenir from an important moment or experience early in your relationship. 
A gift box filled with some of your significant other's favorite things
Snacks
Selfcare items 
Gift cards 
Candles
Wireless speakers
Portable charger
Cocktail kit
Merch from their favorite sports team 
Wine, whiskey, or champagne 
Wine glasses, whiskey glasses, or champagne flutes
Tickets to a show, game, or event they like
Cozy blanket
While these are very endearing gifts, sometimes a couple appreciates more practical gifts that they can use every day. Here are some everyday gift ideas that can be a sweet ongoing reminder of your special day.
Women
A ring dish
Keepsake box
Items that will be useful on your honeymoon (like a pair of sunglasses, snorkels, or a tote bag if you're going to a sunny beach destination)
Spa gift set
Personalized champagne flutes
Leather journal (with replaceable pages)
Men
Keep in mind that the gifts you exchange don't have to be physical objects. Some of the most meaningful gifts can be shared moments and experiences. Your wedding gift could be a surprise performance during the reception, a couples' photo shoot, a scrapbook of your time together, or a personal love letter, poem, or song. 
One of the biggest changes in wedding presents and wedding gift giving in recent years has been a shift away from the idea of giving expensive trinkets and objects, and instead focusing on meaningful gift exchanges that celebrate a couple's love for each other.
As makers of hand-crafted wedding bands that each tell a unique story, this is a tradition that we can definitely get behind here at Rustic & Main. Take our ring style quiz to find out which of our ring collections best suits your particular style and tells your unique story.