Wedding Insurance 101: How Much Does It Cost, What Does It Cover and Do You Need It?
February 28 2021 – Mike Yarbrough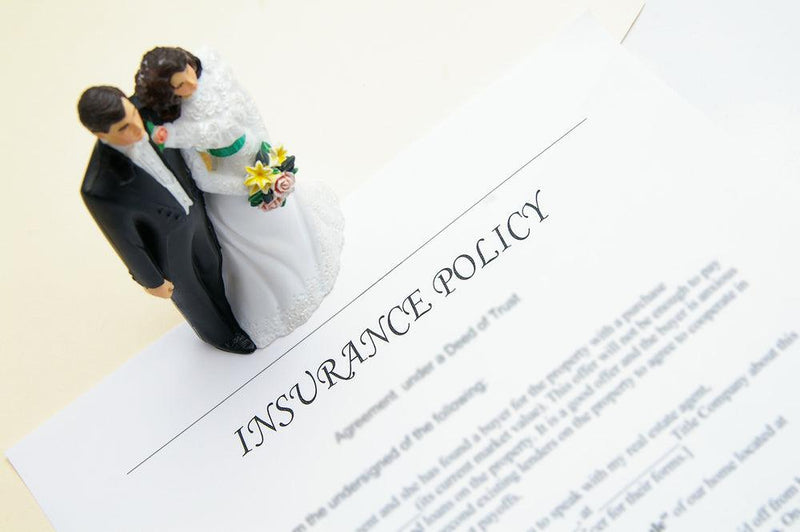 It's easy to assume you'll never need insurance... until one day you do. If there's one thing the last year has taught us, it's that the unexpected can happen at any time. 
When it comes to wedding insurance, you probably have some questions. How much does it cost? What does it cover? At the end of the day, do you really need it? Wedding insurance can cover anything from theft to natural disasters. While you might like to think nothing can happen to derail your big day, there's an undeniable comfort in knowing you have backup, just in case. Here's a little wedding insurance 101.
Types of Wedding Insurance
In a nutshell, wedding insurance exists to protect a couple's investment from circumstances beyond their control, and to reimburse them for any financial losses due to those circumstances. Exactly what is covered depends on the specific details of each insurance policy, but there are two basic types of wedding insurance: 
Liability and Property Damage Insurance

offers protection against unforeseen events such as property damage, loss or theft, along with physical injury and accidents.




Event Cancellation and Postponement Insurance

cover losses and nonrefundable deposits in the event of a cancellation due to extreme weather, unexpected illness or similar circumstances beyond your control.
Before you buy wedding insurance, it's worth reaching out to your wedding venue and vendors to see what kind of insurance they already carry. If they are already insured, then buying your own insurance policy may be unnecessary. 
How Much Does Wedding Insurance Cost?
A wide range of wedding insurance policies are available, with most ranging in price from roughly $100 to $500. It may be possible in some states to get a bare-bones policy for under $100. Somewhere in the neighborhood of $200 is a fair, average estimate for wedding insurance. 
What Does Wedding Insurance Cover? 
It might be easier to list the things that wedding insurance doesn't cover (which we'll get to shortly), but here are a few scenarios in which you would most likely be protected by wedding insurance: 
You're forced to

postpone or cancel your wedding

due to a hurricane, tornado or other severe weather event. 

One of your wedding vendors is a no-show, forcing you to hire a different vendor at the last minute at a higher cost.

Your wedding gifts are stolen from the

reception

.

Injury or illness unexpectedly befall the bride or groom, forcing a postponement.

The wedding dress is lost, stolen or damaged in the days leading up to the wedding. 

The wedding photos are lost or stolen, forcing you to do a re-shoot.

The wedding venue is damaged, inaccessible or unexpectedly closed, forcing you to cancel or postpone your wedding. 
Your wedding ring and engagement ring may or may not be covered. so be sure to check your policy details. Many couples purchase separate engagement ring insurance. 
What Does Wedding Insurance NOT Cover?
For the most part, wedding insurance only covers things that are beyond the couple's control. That means if you decide to cancel your wedding because one of you got cold feet, your insurance doesn't offer any protection. 
In general, wedding insurance also doesn't cover you if you are forced to cancel your wedding due to lack of funds. The only exception, in some cases, might be if you unexpectedly lost your job after purchasing wedding insurance. Always go over your insurance policy carefully so you know the precise extent of your coverage. 
Wedding Insurance and COVID Cancellations
If you're considering wedding insurance, one of the biggest questions you're probably asking is, will you be covered if you are forced to cancel your wedding due to COVID? In most cases, the answer is, unfortunately, no. 
The reason is that wedding insurance typically only covers losses resulting from an unknown and unexpected event. At this point, COVID has been classified as a "known event," and thus is not covered under most wedding insurance policies. The only exception might be if you purchased insurance before the pandemic began.
Final Thoughts
At the end of the day, each couple will make their own decision based on their needs, priorities and budget. For some, purchasing wedding insurance is simply an unnecessary expense. But even if you never need your insurance, you may sleep better knowing that you have it. 
Of course, in the grand scheme of wedding expenses, the cost of wedding insurance is relatively low. If the peace of mind is worth adding a couple hundred bucks to your wedding budget, it could be an option worth pursuing. 
While deciding on wedding insurance might not be very fun, picking out your wedding rings should be one of the most enjoyable parts of the wedding planning process. At Rustic and Main, we're dedicated to helping you design and create your perfect, one-of-a-kind
custom wedding rings
. Our live chat team is standing by to answer any questions you may have.