How to Throw a Combined Bachelor/Bachelorette Party
March 22 2021 – Mike Yarbrough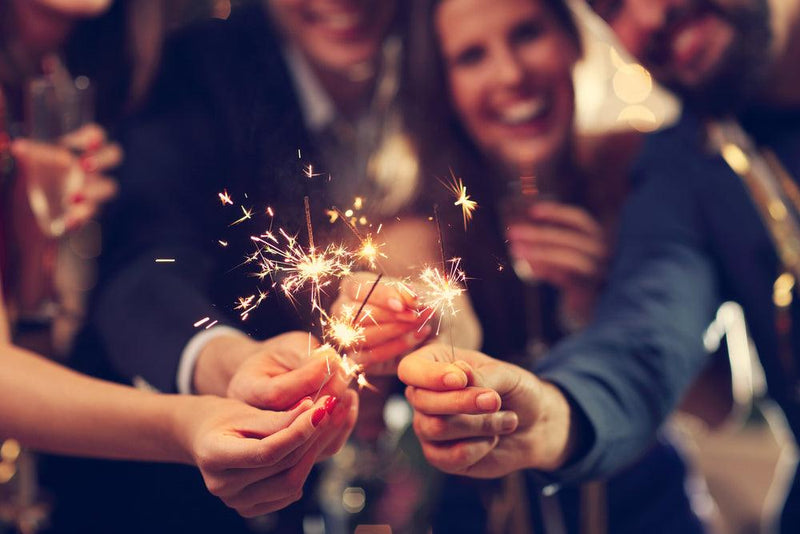 While the concept of a bachelor party dates all the way back to the 5th century—Spartans would celebrate with a dinner and toast to the groom on his last night as a single man—the modern bachelor party is a very new invention. 
Bachelor parties as we know them started to become popular in the late 1800s, and bachelorette parties were rare up until at least the 1970s. Traditions change and if you want to throw a combined bachelor/bachelorette party, there's no rule that says you can't. 
Why Combine Your Bachelor and Bachelorette Parties?
There are any number of reasons why you might choose a joint bachelor/bachelorette party instead of two separate events. It could be for budgetary reasons. It could be because you realize planning your wedding already involves so many events and you like the idea of killing two birds with one stone. 
You could also throw a combined party because you and your spouse-to-be have so many friends in common and it doesn't make sense to split them all up. If you know everyone in your wedding party will get along, why not celebrate as a big group?
Combined Bachelor/Bachelorette Party Tips
Planning a combined bachelor/bachelorette party requires a few particular considerations that you normally wouldn't think about when planning separate parties. Keep these tips in mind:
It's all in the name.

A joint bachelor/bachelorette party is often referred to as a stag and hen night, a Jack and Jill party, or a stag and doe party. Whatever you choose to call it, make sure the title of your invitation makes it clear that you're having a combined party for both the bride and groom.




Manage guest expectations.

All of your guests should know the party is a coed event. They should also know that "coed" doesn't necessarily mean "bring a date." Bachelor and bachelorette parties are typically invite-only.




Put somebody in charge.

Traditionally, the

best man is in charge of planning the bachelor party

while the

maid of honor oversees the bachelorette party

. In the case of a joint bash, it makes sense for them to work together.




Tone down the raunch factor.

Bachelor and bachelorette parties can have a reputation for a certain level of debauchery. Dial it back for a coed event so that no one is uncomfortable.




Make sure it's what you both want.

Have an honest conversation with your fiancé(e) to make sure a combined party is what you both want. If it is, communicate your wishes clearly to the person(s) in charge of planning it. It needs to be a party that represents both of you and that you will both enjoy.
Combined Bachelor/Bachelorette Party Ideas
Even if you're delegating most of the heavy lifting to the best man and maid of honor, you'll likely still want at least some input on what type of party it ends up being. Here are a few fun ideas for your consideration:
Backyard Bash
A backyard party is a classic way to celebrate the bride and groom. A BBQ or pool party is something everyone will enjoy, and you have endless options for food and entertainment. 
Friendly Competition
If you and your friends tend to get competitive, you can turn your bachelor/bachelorette party into a game or sport showdown. Hold lawn game competitions between the bride's side and groom's side. Try some Olympic-style relay games. You can even go all Agatha Christie and play a real-life Clue-inspired murder mystery game.
Hit the Road
Turn your party into a road trip! Take to the highway with a small group of your closest friends and see where the road takes you. New Orleans? Las Vegas? Nashville? Miami? It's up to you!
Go Camping
If you and your inner circle are the outdoorsy types, a camping adventure can be another option for a bachelor/bachelorette party. Whether you choose a tent or a cabin, bonding in the great outdoors is sure to be an antidote to all of your wedding planning stress!
Group Wine Tasting
Book a night at your favorite local winery, or hire a professional wine tour company so you can hop from vineyard to vineyard without worrying about who has to drive.
Getting all of your best friends together to celebrate your upcoming marriage with a combined bachelor/bachelorette party is a sure-fire way to make your wedding experience more memorable. Another way to make your wedding more memorable is with the perfect wedding rings! At Rustic & Main, we can help you tell your unique love story by creating the wedding ring of your dreams. Message our live chat team to get your questions answered and start designing your very own
custom wedding ring
today!