Pros and Cons of Hiring a Wedding Planner vs. a DIY Wedding
January 17 2021 – Mike Yarbrough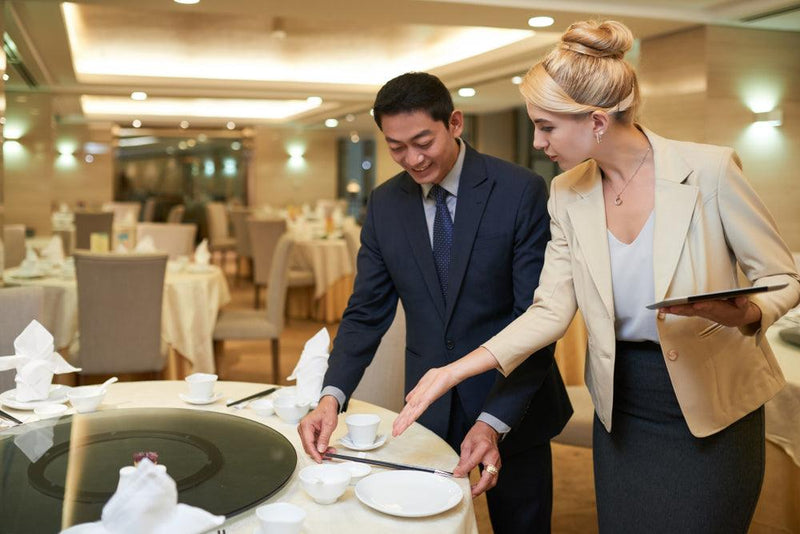 A talented and dedicated wedding planner can be a life saver, overseeing the tricky, stressful and often complicated undertaking of getting your wedding off the ground. But do you really need a wedding planner? The answer to that depends on the size and the location of your wedding as well as your own ability to formulate plans and execute them. 
Like most of the choices you have to make, there are pros and cons, so be sure to weigh the options carefully and ask yourself the following questions as you decide whether to hire a wedding planner or go the DIY route.
Do You Want a Big Wedding?
Where wedding planners really shine is pulling together all the seemingly endless details that go into planning a large, traditional wedding. It can be extremely challenging to do that on your own, and you'll want all the help you can get. 
On the other hand, if you envision something smaller, more intimate, and less traditional -- maybe a backyard wedding or a rustic barn wedding is more your style -- then you may very well be able to pull off a DIY wedding.
What's Your Budget?
Financially speaking, hiring a wedding planner is often a double-edged sword. On one hand, paying a wedding planner is an expense that may not fit into your wedding budget, and that's important to consider. The average cost of hiring a wedding planner is around $1,800, with some estimates even going as high as $4,000, depending on the package you choose.
On the other hand, a good wedding planner will make your needs and budget a priority. They may even be able to help you stay within your budget, keeping careful track of exactly what you've spent and what you can afford. 
Do You Have a Good Support System?
Planning a DIY wedding doesn't mean you actually have to do everything yourself. If you're thinking about planning your own wedding instead of hiring a wedding planner, one of the biggest questions you need to ask is, "Do I have backup?"
If you've never planned a wedding before, talk to a friend who's been there. Chances are, they'll be eager to help. If you know people who are great at arranging flowers, baking cakes, decorating rooms or any of the other necessary wedding planning skills you'll need, don't hesitate to enlist their help. 
Do You Have the Time?
Be honest with yourself when answering. All the other responsibilities in your work and personal life will still be there in the weeks and months leading up to your wedding. Can you fit a DIY wedding into your busy life? 
Even a modest wedding requires a significant amount of time and effort to plan, so make sure you actually have enough space in your life to take that on. If not, then you may want to consider hiring a wedding planner to shoulder more of the burden. 
Advantages of Hiring a Wedding Planner: 
Wedding planners bring the gift of experience. When you hire a professional wedding planner, you can rest assured that this is not their first rodeo so they will be able to answer your questions and point out things you had not thought of before.




They'll help keep things on track. Wedding planners are great at making sure all the details, big and small, stay on course. They'll coordinate vendors, keep you within budget, oversee the guest list, and help you stick to the schedule.


It's less stressful. You'll be able to sleep easier knowing that many of your wedding's key details are being handled by a pro. 



They have connections. For example, your wedding planner may be able to get in touch with people they know to get you into your dream venue or get you a great deal on catering. 
Advantages of Planning a DIY Wedding: 
You can get creative! If you're someone who enjoys planning events, then this is the perfect opportunity to flex those creative muscles.





You can get by with a little help from your friends. When you're planning your own wedding, you can team up with close friends and family members who have expertise in certain areas (i.e. food, decor, music). That can make the whole process

a real bonding experience

for all.
Saving some money! If you're getting married on a budget, planning a small ceremony yourself should be much less expensive than hiring a professional wedding planner.



Your wedding will reflect your vision. When you plan your own wedding, you get to have complete control over every aspect of it from start to finish and won't feel as much pressure from having yet another opinion weighing in on your wedding.
Whether you opt to hire a professional wedding planner or you decide to plan it all yourself, you first need to decide what type of wedding you're going to have! Take our wedding style quiz to find out which style is most suitable for your unique tastes!